Adam Moszynski
---
Birthday: 1982-04-23
Homebase: Aspen, Colorado
Discipline: Freeride

"THERE IS SOMETHING VERY SPECIAL ABOUT KÄSTLE; A BRAND IN OUR INDUSTRY WITH SO MUCH HISTORY AND CLOUT THAT MANAGES TO REMAIN INDEPENDENT WHILE MAINTAINING THE ABSOLUTE HIGHEST STANDARDS IN QUALITY CRAFTSMANSHIP. IT IS VERY HARD TO FIND. THEN YOU CLICK INTO ANY SKI IN THE FX, MX OR TX LINES, AND IT IS EVIDENT THAT EACH SKI IS BUILT WITH PURPOSE. KÄSTLE SKIS WILL MAKE YOU A BETTER SKIER, AND ONCE YOU TRY THEM, YOU'LL NEVER LOOK BACK."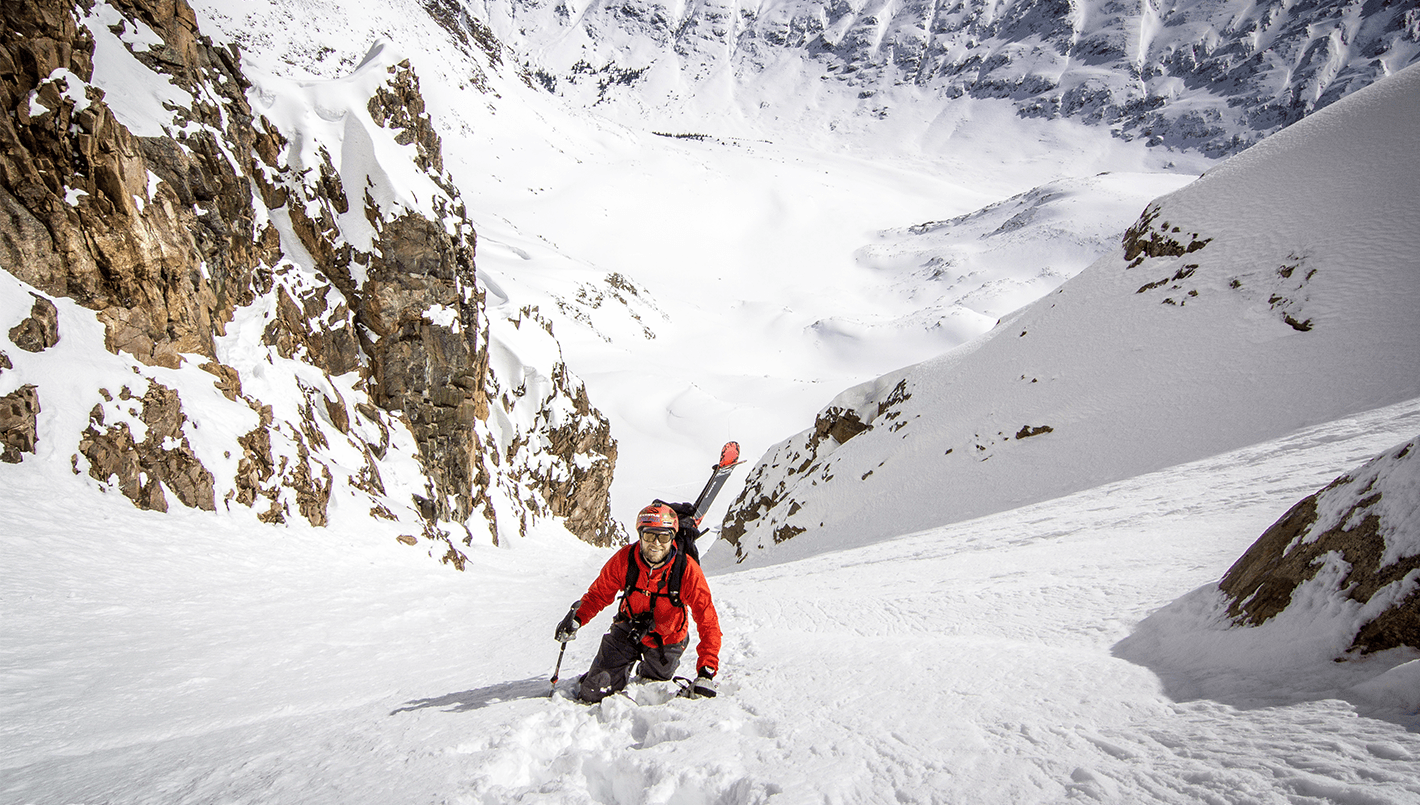 BIO
Born and raised in Connecticut, Adam Moszynski has been on skis since age 2. Since moving to Colorado in 2003 Adam has chased powder on and off the resorts, finally landing in Aspen in 2005. A former Freeskiing World Tour competitor, Aspen Mountain ski instructor and backcountry skier with an enthusiasm for peak-bagging, Adam has put in the miles in his back yard, across the West, Alaska and South America.
With ski descents of iconic peaks like Denali, Cotopaxi, numerous 13ers and 14ers in CO & CA, Adam continues to find his stride in the high alpine. Adam is also a Level 2 Sommelier and co-founder of Corbeaux, a progressive baselayer company in Aspen, Colorado.